The Embassy is a Non-Denomination fellowship that begin in 1998, in Odessa Texas.
The Embassy begin in the home of Larry and Angela Powell at 308 McKnight with 21 people in attendance.
Larry and Angela Powell, their 5 children, Crystal Lyons, Jeffey Waugh, Shakeyah Powell, Shaborah Powell and Candance Powell. Their two grandchildren, Darinesha Lyons and Decolbian Lyons. The other people attending were Barry and Dana Powell, Judy Jones, Barbra Rand and her son, Edward Rand, Jamica Green and her two sons, Khamise Green and Docembia Barnes. Two college students from Alpine visited named Tim and Aundra.

Since their humble beginning on 308 McKnight, the small fellowship has moved 3 times. First to E. Unvi. Where Pastor Wayne Ziglar opened the doors of his church for us to use their extra santuary. After being there a year, we moved to a small store front on 2nd street. From there we moved to W. 10th, and in September 1, 2010 the still small fellowship moved to 1101 Whitaker where they are presently located.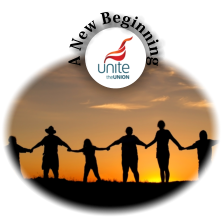 We are a family that believe in each other, help each other and pray for each other. If you are looking for people that will believe in you, listen to you, seek to understand you then the Embassy is the place for you


We specialize in Teaching the Whole truth which is called the Doctrines of Christ. Therefore you will be nurtured up according to the word of God on good wholesome doctrine.